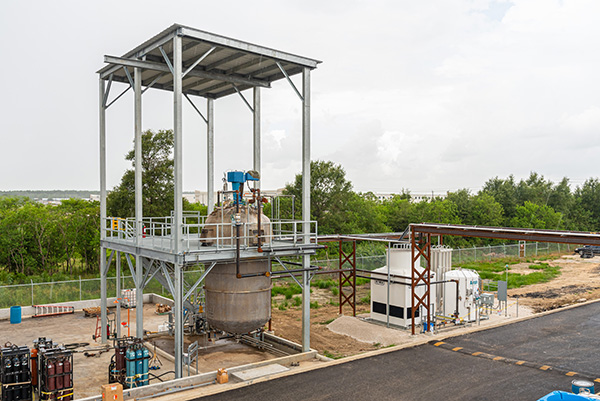 ChemQuest supplies contract chemical blending solutions in batch sizes up to 7,000 gallons.
We provide everything from simple chemical blends for small companies and distributors to complex contract chemical tolling for some of America's largest chemical companies. We work with Government buyers in addition to small private companies.
From our plant near the Port of Houston, we ship chemicals across the country and around the world.
ChemQuest is an ISO 9001:2015 certified manufacturing facility along with that, holds multiple registrations and certifications including FDA Feed Additive and FDA Over the Counter (OTC) Registrations, CGMP Certification, EPA Pesticide Establishment Number, and Specially Denatured Alcohol Permit.
Since 1995 we have produced thousands of precise formulations for many of the world's largest chemical companies.

Flammable Chemical Blending Unit
Our newest addition is a Flammable Product Blending Unit.
The unit consists of the following:
7,200 gallon 316 stainless steel blend / reactor vessel with heating and cooling capability
1,100 gallon reactor with heating and cooling
Dedicated cooling water system
150 PSI steam Supply
Nitrogen inertion
Storage
(1) 12,000 gallon carbon steel tank
(3) 10,000 gallon 304 stainless steel tanks
(1) 12,000 gallon 304 stainless steel tank
3,000 sq. ft. of drum and IBC storage
Expansion capabilities to add second blend vessel and additional tankage
The flammable blending facility also offers:
On-site deionized water production
Certified laboratory
Truck weight scale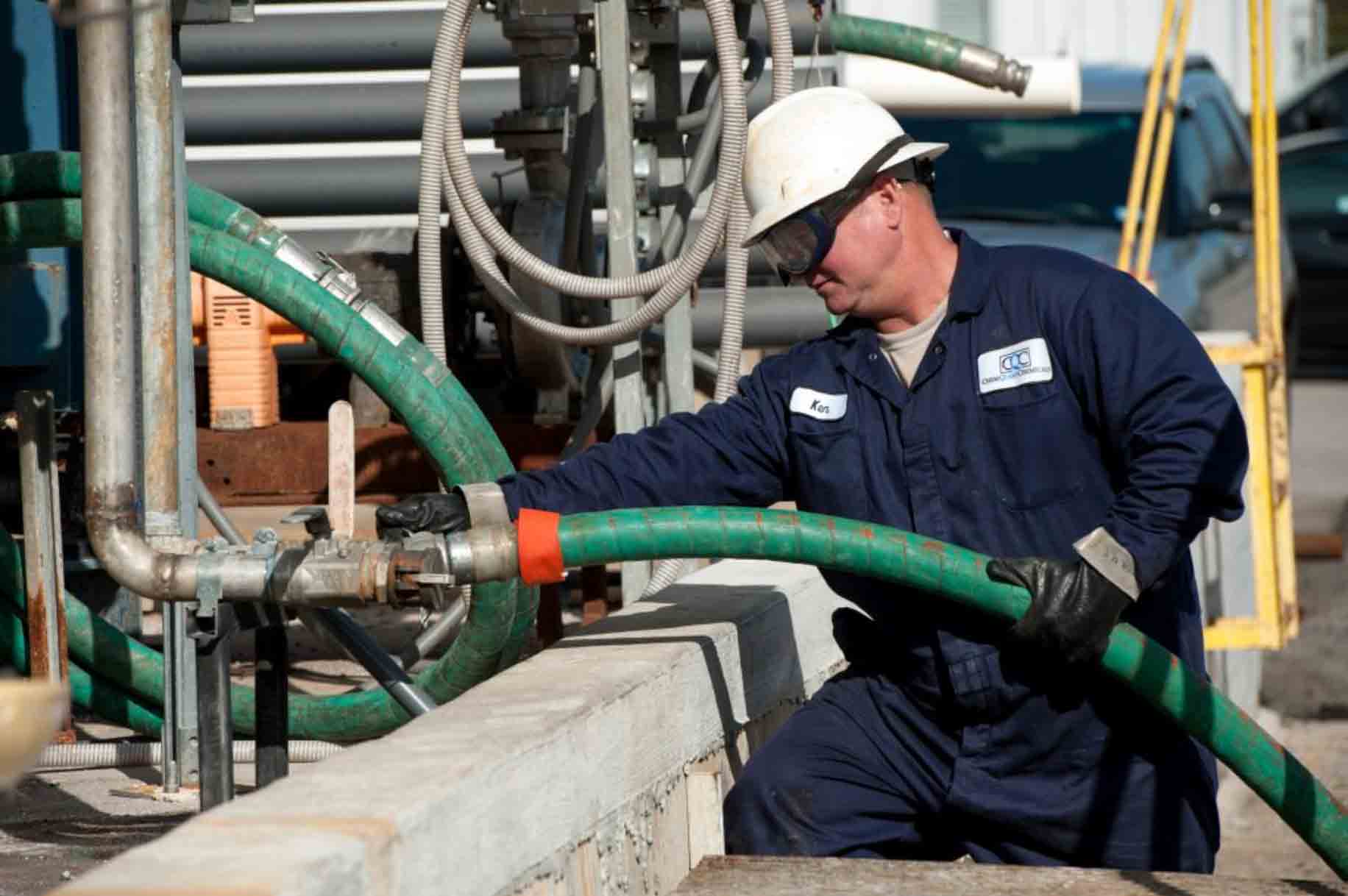 Custom Dilutions to Reaction Synthesis
The Unit is designed for custom dilutions and reaction synthesis production with packaging capabilities from bulk trucks or ISOs to IBC totes and drums.
The unit has the capability to add powders into the vessels for dissolution or reaction.
Current Industries Served:
Our services include, but are not limited to, the following industry segments
Fuel Additives and Conditioners
Winterizing Fluids
Winterization of Products
Flammable Products
Solvent Blends and Dilutions
Sanitizers – Liquid and Gels
Major Solvents
Methanol
Isopropanol
Toluene
Xylene
Specially Denatured Alcohol (Ethanol)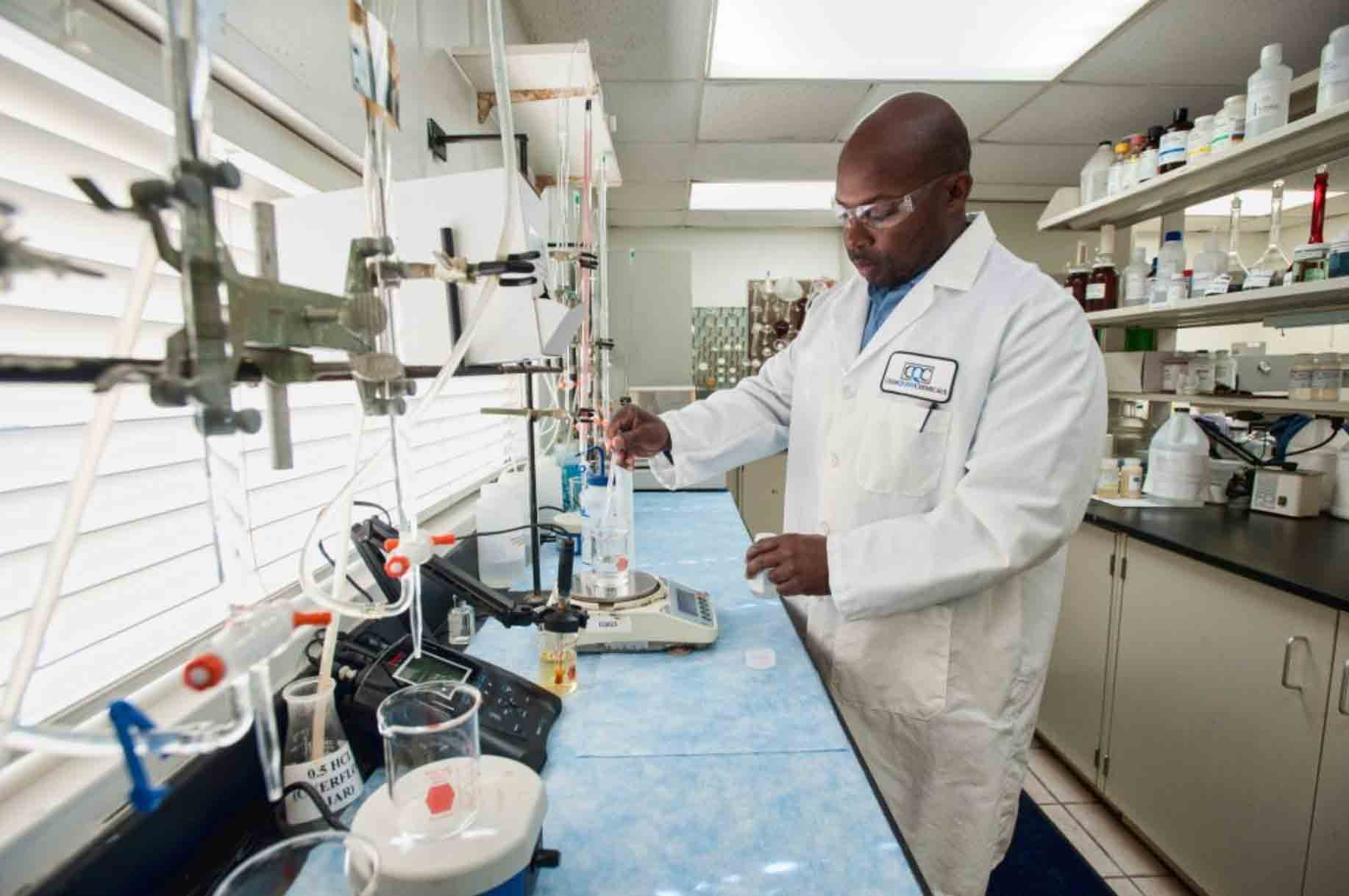 Technical & Laboratory Support
ChemQuest Chemicals maintains an on-site laboratory for sample processing, product testing and quality assurance purposes.
We support formula and laboratory-scale product development capabilities to monitor and confirm product specifications.
Technical experts are available to conduct wet chemistry analysis, trace analysis and a variety of laboratory functions to ensure products meet specified quality standards.
A certificate of analysis on ChemQuest stationery or your own company letterhead is available upon request.
Our lab hosts a suite of equipment and tools that support:
Titration (coulometric and volumetric)
Specific gravity
Viscosity
Lab scale production
Wet chemistry
pH
Non-volatile analysis (Solids)
Turbidity
APH Color
Moisture (Karl Fischer)
We partner with world-renowned local analytical laboratories to provide specialty or non-routine analysis such as Gas Chromatography (GC), High Pressure Liquid Chromatography (HPLC), Particle Size Analysis, X-Ray Diffractions, Atomic Adsorption, Infrared Spectroscopy, Flash Point, Cetane, Octane and Microbial Testing.
Packaging & Labeling
Specialized chemical packaging and labeling is available through ChemQuest Chemicals. Custom labeling for your drum, IBC tote or tank based on your shipping and customer needs. We offer private labeling, showcasing your company name, logo and information on all labels and shipping documentation. Our personnel are available to work with you to print high-resolution labels.
Logistics Management
We can assist you with sourcing carriers and scheduling shipments to you or to your customer. ChemQuest offers blind shipping services and a customized certificate of analysis. We ensure DOT and hazmat compliance and provide any documentation and handling support required for state, federal and international shipping mandates.
More contract chemical blending services
Our technical team has nearly 100 years of experience with multiple processes and chemistries and can assist in the fine tuning and development of your products.
Click on these links to find out more about our service and process:
Contact us with the form on this page to find out how we can help you.
Our team will be happy work with you to supply your product and ship it to you, across the country or around the world.