Visit us frequently as we share the latest industry news and industry conferences we are attending throughout the year. Make sure to visit us at the listed conferences! 

October 20-22, 2021, New Orleans, Louisiana.
 The Society of Chemical Manufacturers & Affiliates
®
(SOCMA) empowers our members with the latest industry knowledge, an unparalleled peer network, highly customized resources and dedicated technical and professional staff. The Society of Chemical Manufacturers & Affiliates
®
(SOCMA) supports and fosters the growth of the specialty chemical industry by delivering legislative and regulatory advocacy, promoting the highest levels of safety, and strengthening business intelligence and manufacturing operations.
Click here for conference details.
September 8-10, 2021, Charleston, South Carolina. Promoting chemical manufacturing, technologies, and related services that have specific applications for the agrochemical and specialty chemical markets. The mission and vision of our Specialty & Agro Chemicals America event is to be a forum that NARROWS THE FOCUS and RENEWS THE VALUE for chemical industry participants.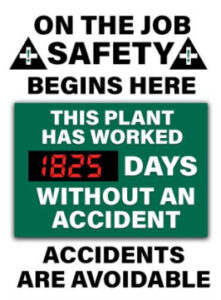 ChemQuest Chemicals is excited to announce the achievement of a significant safety milestone, over 5 years worked without a recordable incident. This safety milestone is a direct result of ChemQuest employees' ongoing commitment to safety awareness and practices. We are proud of our team and look forward to the upcoming years as we continue to grow and improve our culture of safety.
If you are interested in our proven chemical manufacturing toll process and blending customization services just miles from the Port of Houston, contact us.