Visit us frequently to learn about new company offerings and how our team provides outstanding service to our growing list of satisfied customers. We'll also share the latest industry news.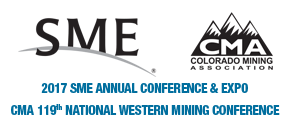 February 19–22, 2017, Denver, Colorado. The 2017 SME Annual Conference & Expo and CMA 119th National Western Mining Conference provides a forum for more than 6,500 industry professionals, from across the world, to share innovative ideas, best practices and cutting-edge research in more than 120 sessions along with an expansive marketplace of more than 650 exhibiting companies ...
Read More

January 24–26, 2017, Woodlands, Texas. The SPE Hydraulic Fracturing Technology Conference will showcase existing and new hydraulic fracturing technologies, using experiences from fracture-stimulated wells and application of global learnings ...
Read More